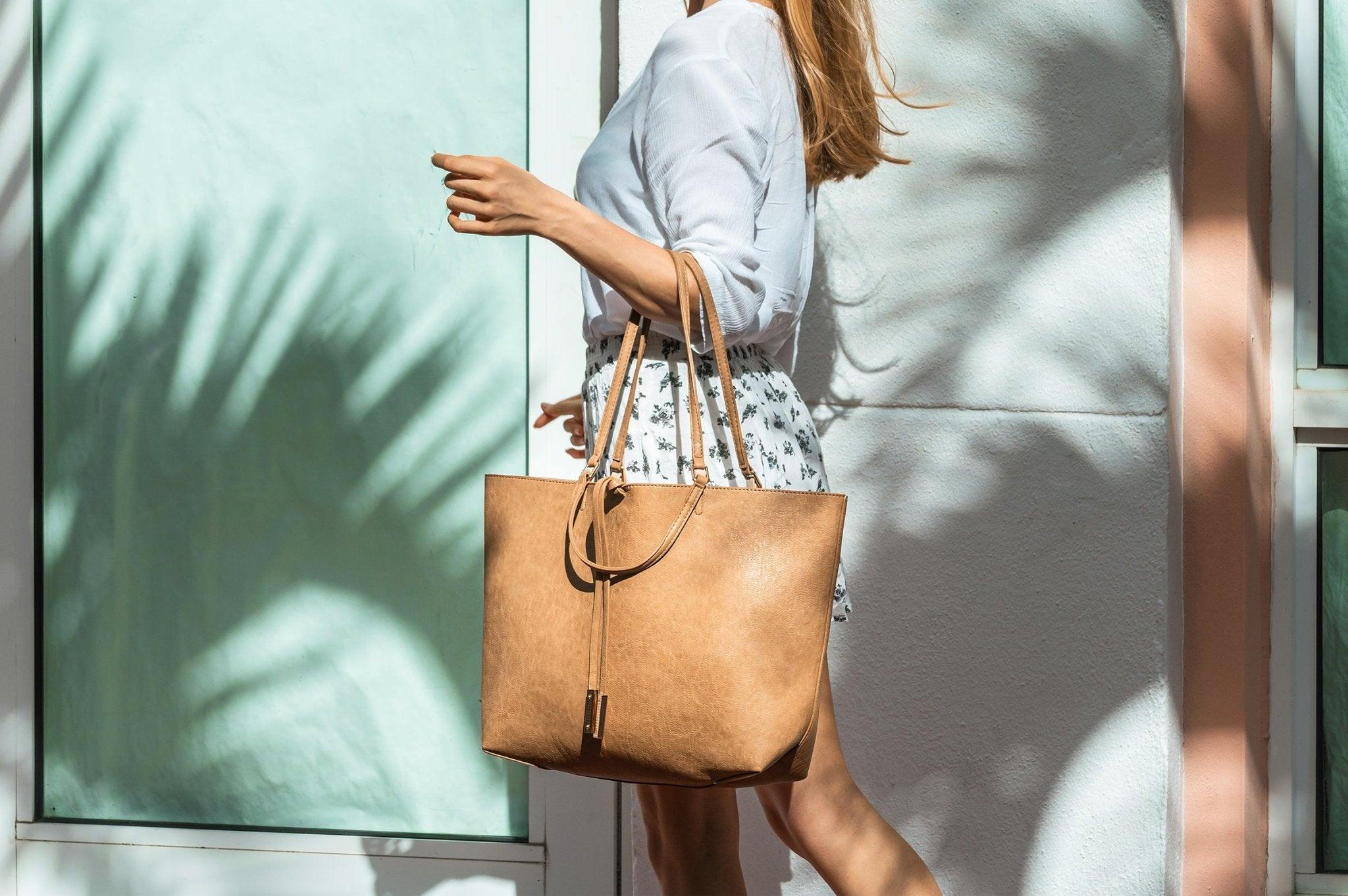 Vegan Leather Totes & Hobos
Shop Affordable Vegan Leather - Totes & Hobos
Totes and hobos are the quintessential everyday go-to fashion accessories. Shop classy and stylish designs. You are bound to find your next best "handbag" in our affordable vegan leather bag selection. The beauty of totes and hobos lies in the details. This is where function meets fashion allowing you to drip-style while carrying all your daily essentials. 
Made out of only the best quality materials, we have crafted our affordable vegan leather totes and hobos to fit your daily routine while adding a touch of style to any outfit. Versatile enough for grocery excursions, school, work, cafe hopping with your best gals, and of course, parties.  
If you're on the hunt for a designer tote or hobo bag that's fashion-forward, shop the MMS Brands totes and hobos collection. You can get beautiful, high-quality bags to match your personality and fit perfectly in your wardrobe. 
If you want luxurious designer bags at an affordable price, we are just the place for you. Our designs include fashionable bags of all designs and types. All totes and hobos bags are crafted with gorgeous vegan leather and are designed to be affordable. We believe everyone should be able to afford high-quality durable totes and hobos. Order one for yourself today!