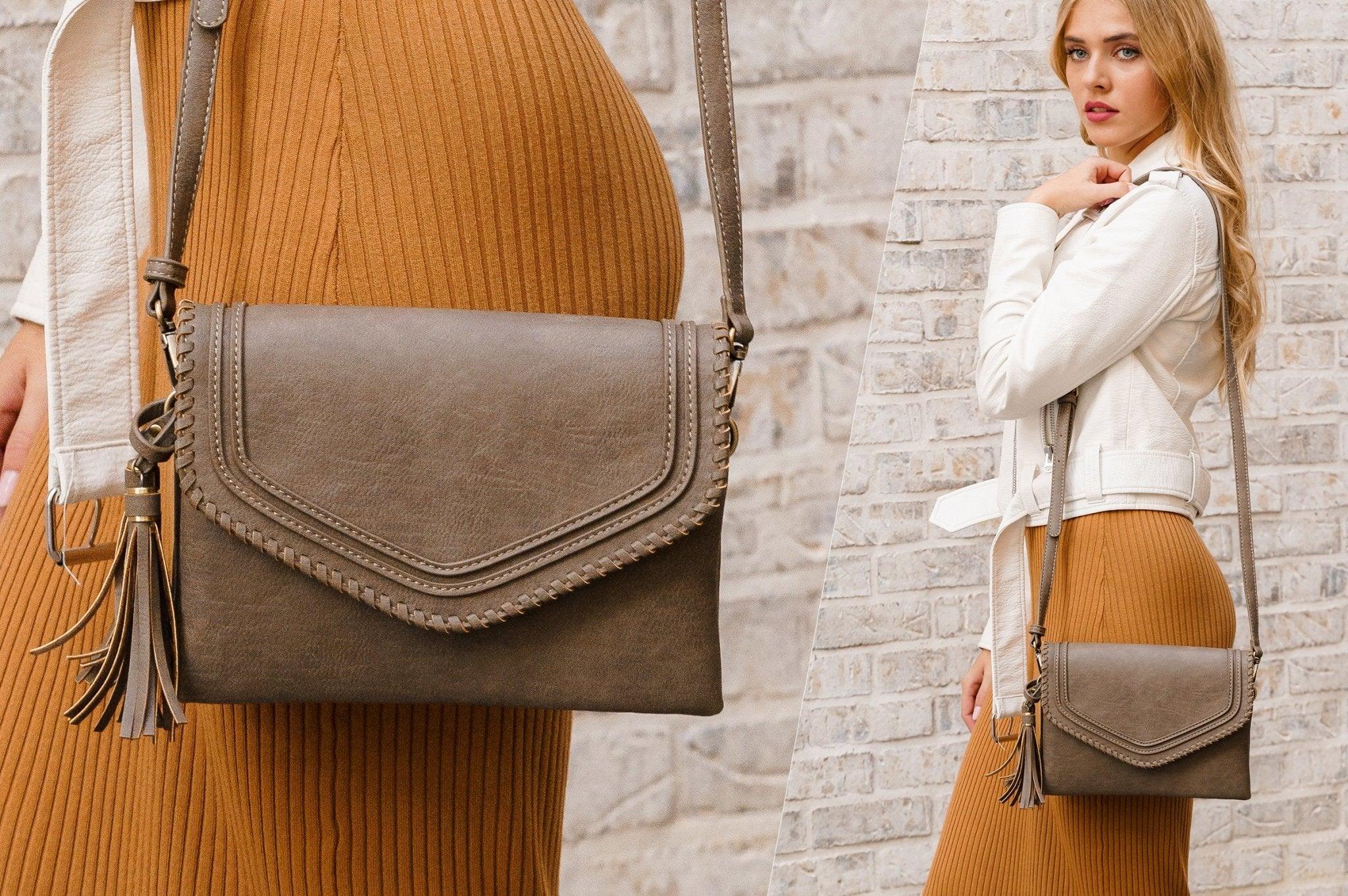 Vegan Leather Crossbodies & Shoulder Bags
Shop Affordable Vegan Leather - Cross-bodies & Shoulder Bags

Simplicity and elegance are the fashion statements of this century. If you want to go out looking effortlessly stylish, an affordable vegan leather crossbody is just what you need. We have high-quality cross-bodies that will wow you. Our cross-bodies are made with high-quality vegan leather and are functional, trendy, and stylish. 
Our cross-bodies are available in various colors and shapes. Easily choose from our array of fashionable and affordable vegan leather cross-bodies to add to your wardrobe. It's time to meet your new favorite weekend or everyday bag! After all, what wardrobe is complete without a crossbody or two in it? Cross-bodies are truly a stylish bag that can store all your everyday essentials. You're absolutely going to adore this vegan leather crossbody collection. Browse through a selection of small crossbody bags, medium sized crossbody bags, and large crossbody bags. 
Each of our affordable vegan leather crossbody bags are available in beautiful rustic, earthy tones, has unique design elements, bold prints, and sturdy hardware. Your wardrobe isn't complete without a staple affordable vegan leather crossbody bag. Ready to meet the perfect vegan leather crossbody bag that brings out that channels the casual yet stylish diva in you? 
Eye-catching, well crafted, and exquisitely functional, our collection of vegan leather cross-bodies are designed for our everyday hectic lifestyles. Let's get shopping!