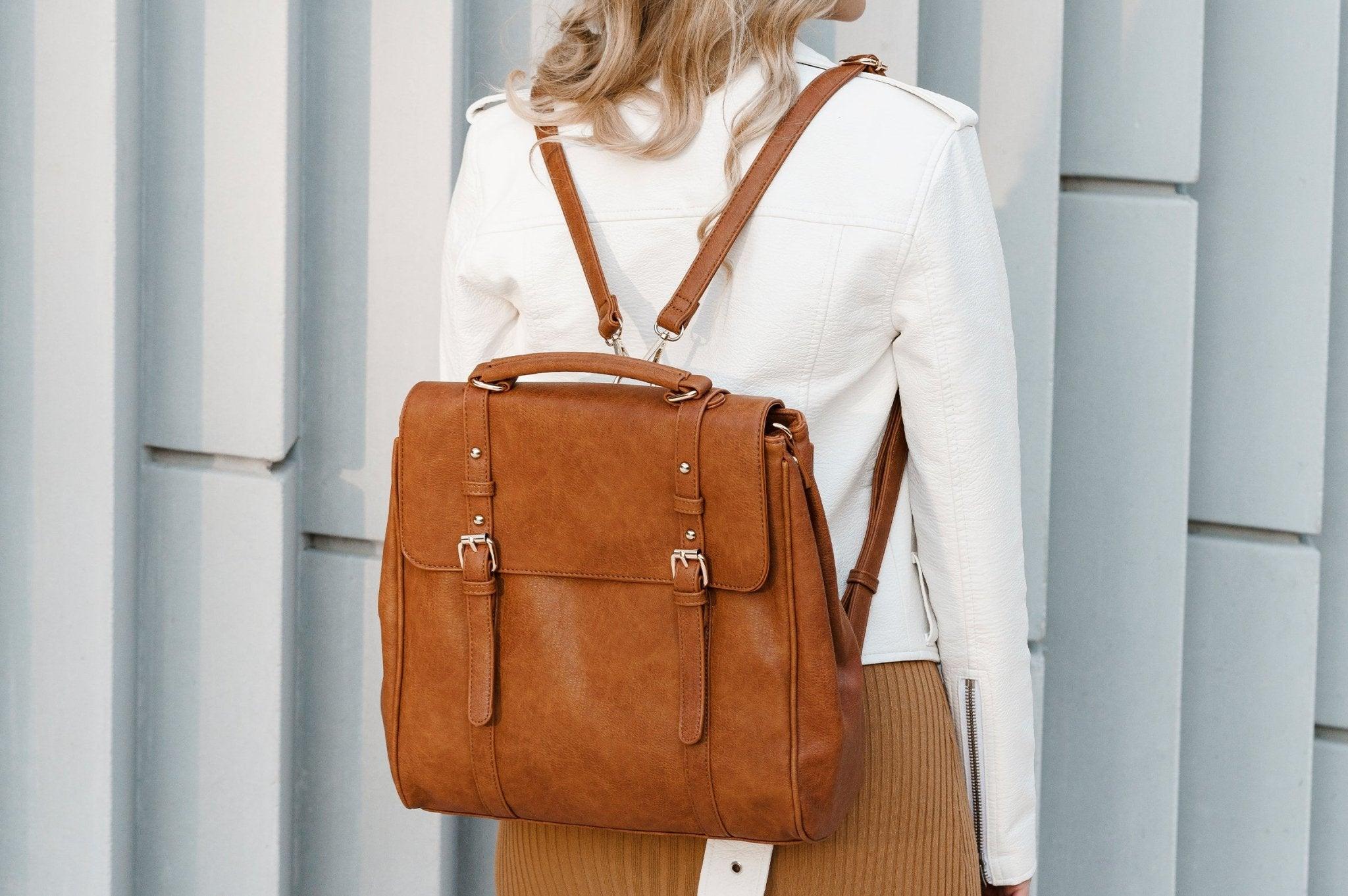 Vegan Leather Backpacks & Slings
Shop Affordable Vegan Leather - Backpacks
If a backpack is your current style and you want one that doesn't look like a school bag you came to the right place. From beach days to running errands, work-life, and fun-filled weekends, our stunning collection of vegan leather backpacks is a wardrobe essential. Our soft vegan leather backpacks are functional to the max and popping with style. Shop these must-have backpacks today!
If you're a fashion diva looking for your next statement accessory or just love a durable, stylish and affordable backpack, you'll love our vegan leather backpack collection. Truly there is the perfect backpack for everyone in this affordable backpack collection. Filled with unbelievable and unique details such as braided zipper pulls & handles, attention-grabbing shapes, fun-print linings, side-zip pockets these are the best affordable vegan leather backpacks. Our selection of functional everyday backpacks comes in an array of neutrals and soft femenine colors like blush, coral, soft blues, and for the boho lovers -  mustard, taupe, browns, and tan there's a bag to match every outfit. 
Accessorize your daily outfits with a fashionable vegan leather backpack that will become your statement fashion piece. These durable backpacks are where fashion meets function as they can easily fit all of your daily essentials including computer or tablet, phone, wallet, hand sanitizer, keys, and more. Wherever you go, our women's vegan leather backpacks are a chic, savvy, and stylish bag to have. Add one (or two) to your wardrobe today!